Why Every Agent Needs To Hire An Inside Sales Agent ( ISA )
You may not realize it, but you need an Inside Sales Agent ( ISA ).
Having an ISA calling on your behalf doubles your efforts in generating more leads and puts you in position to grow your business bigger and faster than you could do on your own.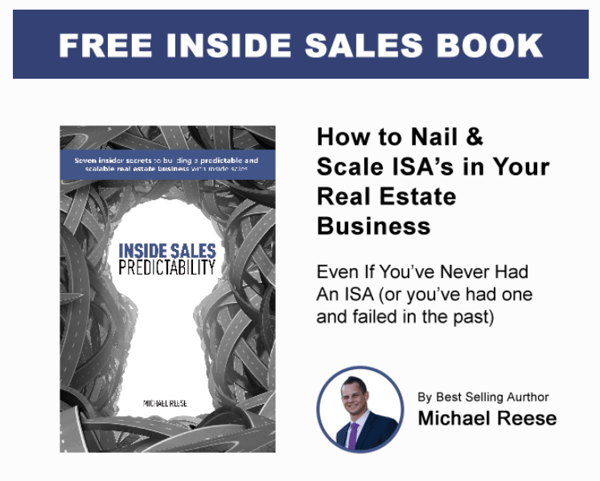 It may not be time to hire a full-time ISA that's an employee in your office, but it's highly likely that if you're reading this post, you need a skilled phone salesperson to help you with prospecting and building a pipeline of sellers.
What ISA solution is right for me?
Your budget and the stage of business you're currently in will have an impact on which ISA solution is best for you.
To bring on a full-time ISA that works directly for you, your business should look like this:
Completing 4 to 5 transactions a month
Have roughly $10,000 to $12,000 in core capital

Have in place or have the ability to pay for the following lead sources

Expireds/Withdrawns

FSBOs

Circle Prospecting Data

Home Evaluation Leads
If you meet these minimum requirements, you're in good shape to bring on a permanent employee who can partner up with you and help you sell an additional 55 homes per year.
With the right ISA hire, you can generate 5 to 7 times your investment on an annual basis.
If your production and financial situation is not quite at this level, you can still take advantage of ISA services.
Your best solution is to work with a company that calls your leads on behalf of you with the aim of identifying not only now business, but also sellers who will be looking to put their home on the market any time over the next year.
Yes, you'll still be responsible for nurturing any leads that don't want to sell in the next 90 days, but at least you'll be building a pipeline of solid listing opportunities.
Your goal in using a service that calls for you a few hours per day is to generate enough sales so that you can put enough money to the side to hire a full-time ISA who can handle both the prospecting and nurturing duties for you.
That said, either way, there is an ISA solution for just about every budget.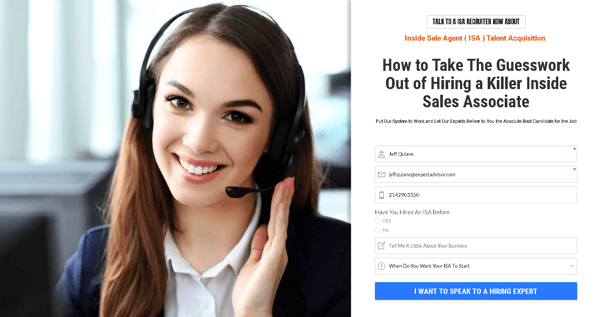 Now, let's take a closer look at why every agent needs to hire an ISA.
Leverage
Just because you can do everything yourself doesn't mean you should.
The real estate industry is one of the few where the business owner completes all of the activities of running the business on a day-over-day basis.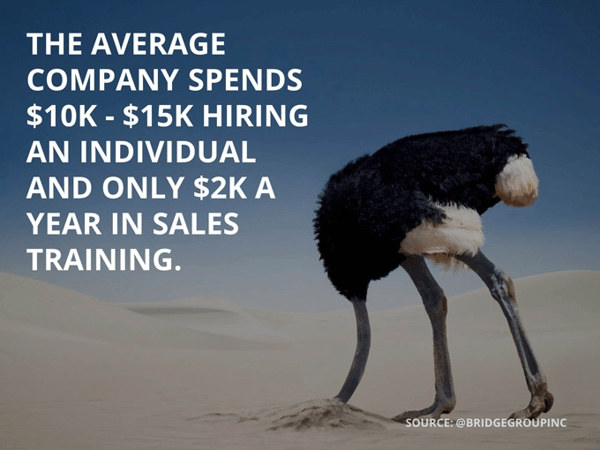 Besides hiring an administrative assistant (or at least outsourcing transaction and listing management), hiring an ISA or an ISA service is one of the best things you can do to add leverage as part of your growth strategy.
You can easily add anywhere from 2 to 6 hours of productive time to your day with an ISA on board.
And, in addition to getting you listing appointments and opportunities that you don't have to secure yourself, having an ISA allows you to do more with your past clients and sphere to uncover even more sales opportunities.
Being able to focus your efforts on other sales efforts brings in more money to help you grow bigger, faster and it puts you in position to gain even more leverage in building a team...eventually helping you become the true CEO of your business.
And that's where things get really, really fun because then, you're making serious money from your real estate business whether you sell homes or not.
Consistency and Predictability
A lot of real estate agents experience wild swings in their income on month-over-month basis.
This happens because once an agent gets busy working with sellers and buyers, the first thing that they take their attention away from is prospecting.
The good news is that if they focus on keeping their deals together, they'll make some great money. The bad news is that if they don't continue to build their pipeline, they put themselves at risk of eating through the money they made to make it to the next series of sales.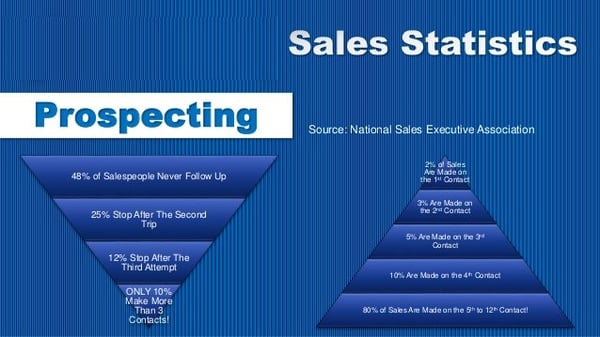 It's a tough way to do business and a terrible way to live.
By taking advantage of the services of an ISA, you put a tremendous amount of consistency and predictability to work in your business.
Through making a specific number of contacts on a day-over-day basis, your ISA will net a certain number of opportunities based upon their conversion rate.
As a result, you'll be able to count on a consistent number of sales opportunities each week that you can convert into revenue.
The best part is that once your ISA establishes a baseline for their conversion rates, you can work with them to improve their numbers and get you even more sales opportunities.
Before long, you'll be able to predict how many appointments and sales you can expect on a month-over-month basis.
It's an incredible way to conduct business and it's available to any agent willing to hire an ISA and put the system to work.
Exponential Growth
I've yet to meet a real estate agent who got into the industry to make an average amount of money.
Unfortunately, a lot of agents never get to the point where they make the kind of money they want to make or experience exponential growth in their business.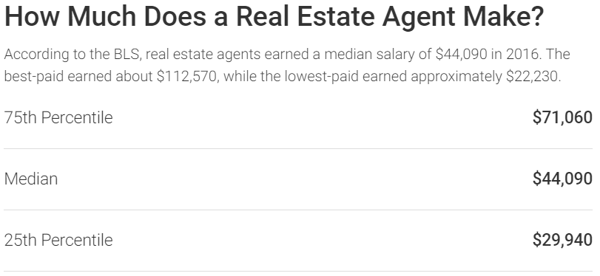 It doesn't have to be that way for any real estate agent if they're willing to do what it takes to grow their business.
By hiring an ISA, you put yourself in position to experience exponential growth in your business:
Expand the reach of your sales and marketing efforts

Sell more homes to make more revenues

Bring on additional staff to handle the growth of your business

Generate more leads

Hire more salespeople who can take over buyer business and eventually listing business

Free up your time to work on other things to grow your business and engage in other dollar-productive activities
Now, it's not all going to happen in a day, or even a year for that matter.
However, many top agents who are selling a hundred or more homes per year and doing millions in volume can attribute their success to having a solid ISA on their team.
Now, there's a chance you might not be ready to hire an ISA at all and that's fine.
My inclination, however, is that you're likely close, if not ready, for sure.
At the very least, no matter where you are in the process, you need to do your research to determine what hiring an ISA looks like, which level of service you can swing at this moment and what it will take to get to hiring a full-time ISA as soon as possible.
When you can do that, your business will take off in a direction that you've likely never experienced before.
And that's a good thing.