How To Get FSBO's To Choose You When They're Ready To Sell
Do you remember this story from 2011:
The fact of the matter is this: even though it's not the poster child for selling a home For Sale By Owner ( FSBO ) that you may be dealing with, this scenario unfolds in your marketplace on a regular basis.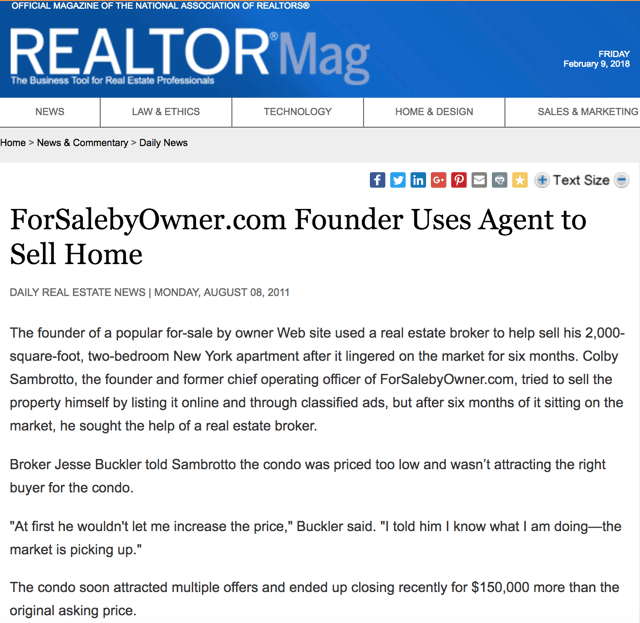 And it makes complete sense when you look at the major issues FSBO's face when they try to sell their homes:

The challenge you face is having an effective enough process in place to help you convert FSBOs to legitimate listings instead of avoiding them because they're often seen as "agent-hating cheapskates".
With the right strategy and a little perseverance, you can make FSBOs a reliable source of listings in your business.
Here's what we recommend:
1. Call them regularly and use a good script
Like every other seller on the face of the planet, FSBOs in your marketplace get hammered with marketing letters, postcards and all sorts of direct mail pieces when they list their home for sale.
Whether or not you choose to send a printed mail piece is up to you. What I'm recommending is that if you do (and even if you don't) you must call FSBOs in order to have a fighting chance to get their business.
Sending a postcard and hoping that yours isn't the one that gets sorted into the wastebasket isn't going to net you a lot of listing opportunities. You need to get on the phone and call FSBOs while using a solid script.
A good FSBO script helps you get in the door to talk to a FSBO so you can build a relationship with them and show them that you are the right agent for the job.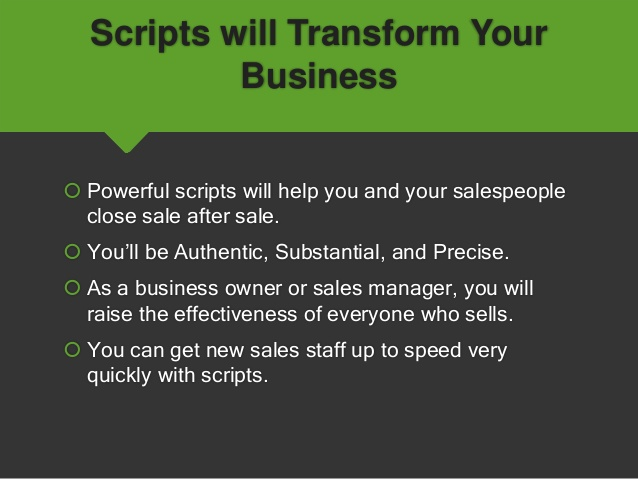 FSBOs are selling their home themselves for the most part because they either want to save money or don't want to work with an agent. To that end, you don't want to spend your time on the phone convincing them to meet with you about listing their home.
If it makes sense based on your conversation, that's not to say you can't attempt to get the listing appointment on the phone by asking this question: "If I could show you a way that you could walk away with the money you're looking to make, even after my fee, would you be open to that?"

Other than that, it's usually best to get in the home to do a walkthrough, build rapport with the seller and lead them to their own conclusion that you are the best solution for the problem of getting their home sold.
2. Treat the visit like a listing presentation

The single most important requirement for a sale to happen is rapport. It's more important than intelligence, how nicely you're dressed, how great your presentation is, how good looking you are, etc.
Virtually no sale is made without rapport being built first.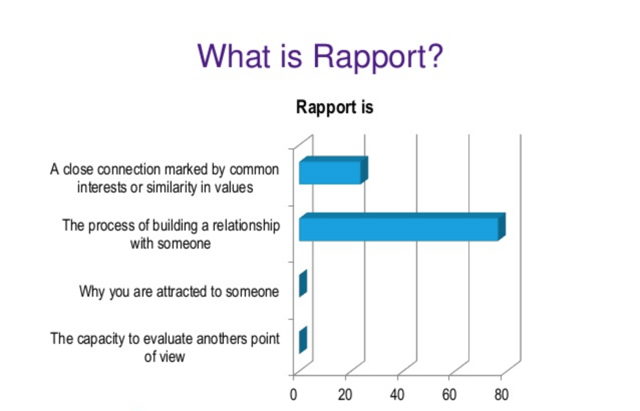 Knowing this to be true, it kills me that so many agents shortcut the rapport building portion of the sales process.
When you go on a listing appointment, you have a golden opportunity to build massive rapport with your prospect before you go back to the kitchen table and start your listing appointment.
You build it first with physiology:
Matching and Mirroring

Body language

Tone of voice

Pace of walking

Pace of speech

Timbre, pitch, quality of voice
Then, you find similarities and common ground:
Similarities and common ground

Backgrounds

Sports

Family/Kids

Automobiles

Ethnic Heritage

Hobbies
Once you've nailed rapport, you have "permission" to grow the relationship and sell to your prospect.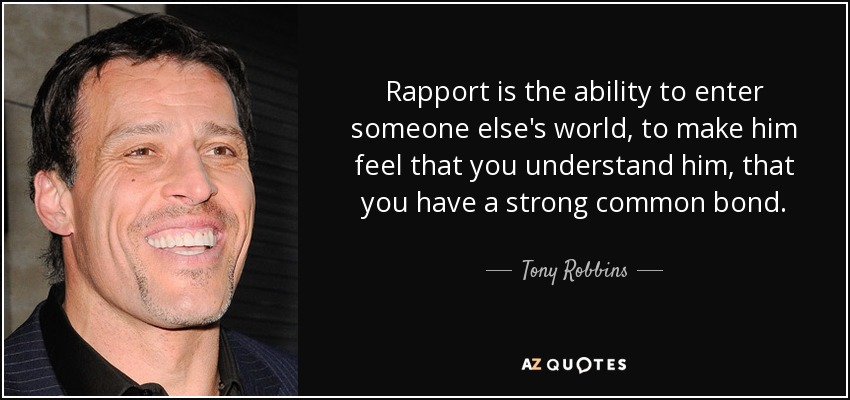 Now, even though the FSBO walkthrough isn't a listing presentation, per se, you need to treat it like one. Spend time building rapport with the seller and do a thorough walkthrough - external and internal if possible - to get the time to build that relationship.
You can be assured your competition isn't doing this.
3. Be the helpful agent
Even when a FSBO hires an attorney to help them with the sale of their home, they're still not getting all the protection, direction and advice they need.
One of the biggest areas a FSBO can get crushed is in the disclosures about the home.
As an agent, we're required to get sellers to fill out a formal Seller's Disclosure document about what they know to be true and accurate about the home. FSBOs are not required to do that. As such, they're left open to a lot of potential litigation...which isn't a good thing.
Once you're done with the walk through, invite the seller back to the kitchen.
At that point, ask them for their seller's disclosure. You'll likely get a puzzled look and then have them ask the question: "What's a seller's disclosure?".
From there, you'll give them a look of concern and say "I'm glad I came today", at which point, you'll pull out the seller's disclosure and give it to them.
Point out to them that according to the Realtor magazine, 68% of all lawsuits that come about in the real estate industry do so as a result of property condition disclosures.
68% of all lawsuits in real estate sales are derived from improper property condition disclosures
Let them know that as an agent, your clients are required to fill one of these out to protect themselves and that you recommend they do, too.
Let them also know that there are a lot of unscrupulous buyers out there that would love to take advantage of a FSBO by buying their home and then suing them afterwards because of an improper disclosure.
Any money they might save in selling their home would go to attorney's fees to protect themselves from a lawsuit.
Suggest that they fill it out completely, sign it, date it and provide it to every buyer prospect that comes through their home.
Doing this adds huge value and gives you credibility in eyes of the seller.
4. Be the expert
Knowing that the majority of sellers have trouble listing their home for sale at the right price, it's crucial that you establish yourself as an expert on what's going on in the market.
Your goal at this point should be to show them some market data and let them know what's going on in their price range without actually giving them the price of the home. Using a program like realmarketreports.com gives you the opportunity to have a professional market report produced for you that details what's going on in your marketplace.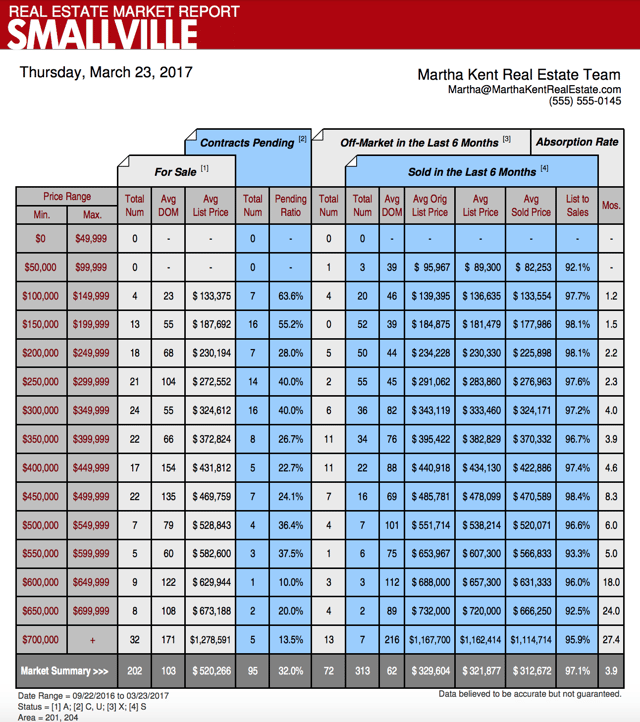 You can use this report in front of sellers and even buyers when you need to demonstrate your expertise in understanding your market.
One of the best things that could happen is that the FSBO asks you:
"What do you think about the price of my home?".
This could be a huge buying signal and an opportunity for you to tell them that the price you would recommend for their home would be predicated on what you do to drive up the demand on their home. At which point, you would ask them:
"Would you be open to letting me show you what I could do to get your home sold for top dollar and share with you the price at which I think it would sell?".
If they say yes, then winner, winner chicken dinner.
If not, then you're on to the last part of the process…
5.Show them why it's not smart to sell themselves

The folks over at Keeping Current Matters produce a great infographic every year based on information provided by NAR in their report on buyers and sellers.
In the graphic located below, you can see the bottom how much FSBOs leave on the table when they sell the home themselves.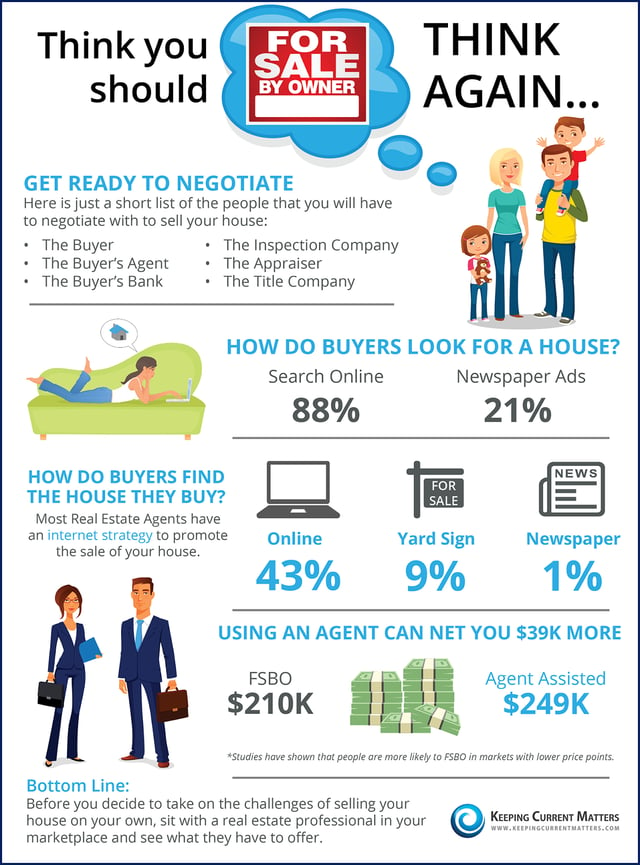 Annually, it's somewhere between 13 and 15% (this graphic shows 14%).
Here's how I would approach them with it:
"Mr. and Mrs. Seller, I respect the fact that you want to sell the home yourself and save some money. However, if you look at this information compiled from the National Association of Realtors, you'll see that on average somebody who sells their home for sale by owner leaves approximately 14% of their equity on the table. My fee isn't even half of 14%, which means you'd make more money using me than if you sold it yourself. if I could show you how I could put more money in your pocket after your home sells - even after my fee - than you could by selling it yourself, would you be open to letting me show you how to do that?"
Again, if they say yes then it's time to do the happy dance and crush your listing presentation. If not, then you need to thank them for their time and stay in touch with them on a regular basis over the next 60 days, being sure to call them every Monday after their home doesn't sell and nobody shows up for their open houses.
The good news is that once you meet a FSBO and work them in this manner, you've got a great nurture on your hand.
Now, can you sell FSBOs and only FSBOs and live off those sales for the rest of your career? Likely not.
That said, you can absolutely generate some great business for yourself and become a beast in listing FSBOs consistently if you follow the steps I've laid out here.