5 Top Qualities Every Great Inside Sales Agent ( ISA ) Must Possess
Knowing what to look for when hiring an Inside Sales Agent ( ISA ) can mean the difference between hiring a rock star who can positively impact your business forever and losing thousands of dollars on a bad hire.
To be a successful ISA, it takes a certain type of personality with a lot of drive and intensity to talk to people you don't know - every day - and turn it into a legitimate pipeline of sales opportunities on a day-over-day basis.

That said, I believe there are six qualities every great ISA must possess if they are going to perform at a high level and get amazing results.
Here's a look at each of them:
1. Knowing and Understanding Their Numbers/Targets
Sales is a numbers game, right?
This being the case, a good ISA will know what numbers they need to hit each day and understand what it means when the do or don't.
A good ISA knows each day how many:
Dials they need to make

Contacts they need to make

Nurtures they need to create

Appointments they need to set
...to reach their goals in order to help the company.
Not only that, but they also have a keen understanding of what might be wrong when they're not achieving their desired results.
For instance, they know that not getting enough contacts in a day could be the result of a bad data set. Or, if they're not getting enough dials in, it could be that they didn't manage their time well enough in a given day.
The best part is that when your ISA knows and understands their numbers at a high level, they can make adjustments on the fly and continue to have a largely positive impact on the results they create each day.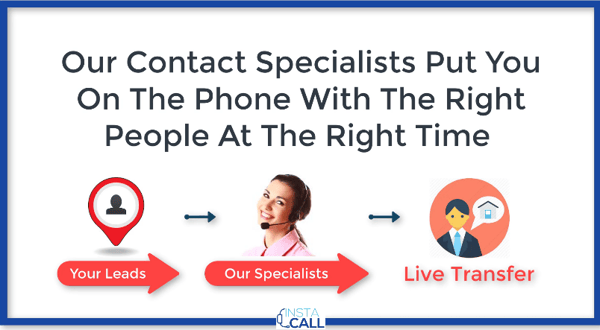 2. Analyzing the wins and losses
In much the way a professional football player studies game film to improve their game, a great ISA analyzes their wins and losses.
For example, if they keep hitting roadblocks with certain lead types, they'll see that and seek input on how to handle objections or issues that are derailing their calls. Once they find out what the issues are, they'll make necessary tweaks to their approach to fix the problems going forward.
Or, if they're setting appointments for a specific lead set that aren't converting into listings at the level at which they should be, they'll go back and look at the seller counseling interviews they conducted for those appointments to find out where they may have missed key information that could have made the appointment more successful.
At the same time, if they're "knocking the cover off the ball" in specific situations, they'll know how to capitalize on their success to ensure that they produce at even a higher level.
This willingness to take the time to look at lessons learned what makes great ISAs even better.
Your ISA is the first point of contact for a significant number of the sales that your team will make on a year-over-year basis.
It's their job to identify who is and isn't a great sales opportunity and then convert them into viable appointments.
What this also means, however, is that they must put you and your sales team in position to succeed on every appointment.
A great ISA will take the time to understand how each salesperson on your team conducts their daily business.
From calendar management and time availability to the type and quality information needed on an appointment and from building incredible relationships with prospects until they are ready to sell to setting super-qualified appointments on every occasion, your ISA has a huge impact on every salesperson on the team.
By taking the time to know how to support each salesperson in their sales efforts, a great ISA will be the ultimate team player that your salespeople will rely upon heavily to help them reach their goals.
4. Being a multitasking maven
Inside sales reps are masters of multitasking.
At any given time, you can walk past the desk of a great ISA and find them having conversations on their headset, clicking through their CRM to find relevant prospect information, and coordinating with other team members to get input or hand off a legitimate selling opportunity.
ISAs have to be super flexible and possess the ability to multitask as they conduct their daily calls as quite often, circumstances change dramatically from minute-to-minute.
The better job your ISA can do at handling the multitude of activities associated with their job, the more dials and contacts they'll be able to make.
Not being able to multitask means time off the phone.
As a person who makes their money from talking with people, ISAs can't afford to have a lot of time away from the phone so they must be able to get things done as they make their daily call rotation.
5

.

Must be driven
Making calls every day can wear on anyone...even the most resilient of people.
Hearing lots of no's, getting hung up on, getting yelled at are all part of the daily trials that ISAs go through on their way to uncovering great sales opportunities.
To navigate the "stormy seas" of daily prospecting, your ISA needs to have drive to stay motivated and work to improve their best numbers on the way to crushing their numbers.
Without drive, your ISA will wilt under the daily pressures they face on the phone..
No doubt, being an ISA is one of the most challenging positions in your organization, but with the right amount of drive and motivation, your ISA can become a rock star and generate great results.
While this isn't necessarily an exhaustive list of what you'd want in a great ISA, what I've listed here are what I believe to be five of the top qualities every great ISA must possess.
Make sure you don't settle for anything less than the best when you hire your next ISA.
Use what I've shared here as guidelines to make sure you don't.