Why Big Teams Use Inside Sales Agents ( ISAs ) and How You Can Compete
Leads, listings and leverage.
Those three words are the battle cry of any real estate agent who's tried to build a successful real estate business for themselves over the last 30-plus years.
Big teams in every marketplace know that the 3 L's are the blueprint for massive success.

As a result, they invest most of their time, money and energy in doing the things that get them consistent seller leads and listings to build even more leverage in their businesses.
Included in that effort is hiring a killer Inside Sales Agent ( ISA ) to generate lots of listing appointments while building a predictable pipeline of seller leads.
Yes, an ISA is a legit expense, but it's worth the investment for at least a 5X return, no doubt.
It can be tough for a smaller business, and even sole proprietors, to compete with a listing juggernaut like that.

The good news is that there are services out there that offer ISA services that can help you make inroads with seller leads of your own...giving you the chance to compete with (and even beat out) the "big kids" on the block.
With a little investment and a commitment to do your part, you can put yourself in position to let the 3 L's be your pathway to success and hire your own full-time ISA faster than you might think possible.
Here's what it looks like.
How to compete with Big Teams that use ISAs
Once a team hires the right ISA, its business takes on a whole new trajectory of success.
Appointments, listings and homes sold grow geometrically.
A good ISA can add somewhere between 45 to 55 new listing sales per year and anywhere between $250,000 and $500,000, or more, in revenues (even after their salary and commission).
It's a great solution for growing the listing side of any business and it accelerates the results in every other part of the business: buyers, referrals, revenues, etc.
And in all honesty, it's how big teams get big and continue to grow to dominate the listing business in any marketplace.
You probably have one of the top teams in the country in your marketplace right now.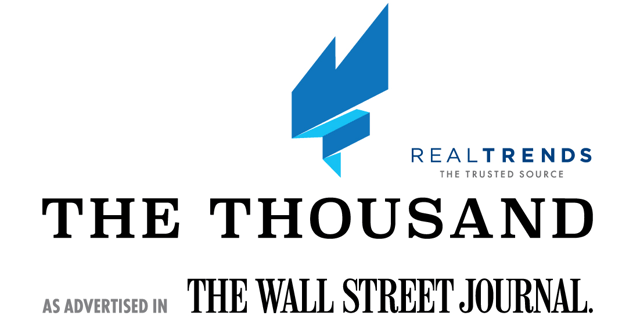 It can almost have a "rich get richer" feel to it where you may think you'll never get to stand toe to toe with the bigger teams in your area.
The matter of fact is that you can take down Goliath no matter what marketplace you're in and use an ISA to do it as well
Put the power of outsourcing some of your prospecting to work in your business today.
One of the most impactful things you could do to compete against the big guys is to get to your leads faster than they do.
Operating by the belief that anyone's biggest strength is also their biggest weakness, you can see how doing a large amount of business can lead to things falling through the cracks - even if you have someone manning that job on a day-over-day basis.
That said, it's not inconceivable to think with so many leads coming in for the big teams (even with an ISA a the helm) that leads aren't being responded to as quickly as they should be.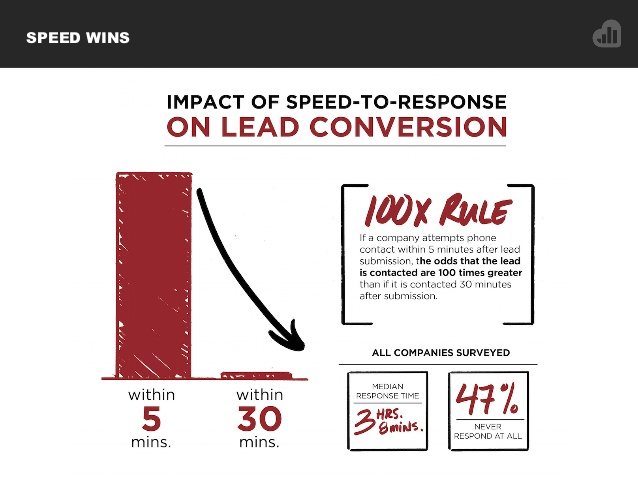 And slow response times kill opportunities as you know, which means there's a huge opportunity for you to get listings that they aren't going to get and scoop up some market share in the process simply be getting to leads faster than they do.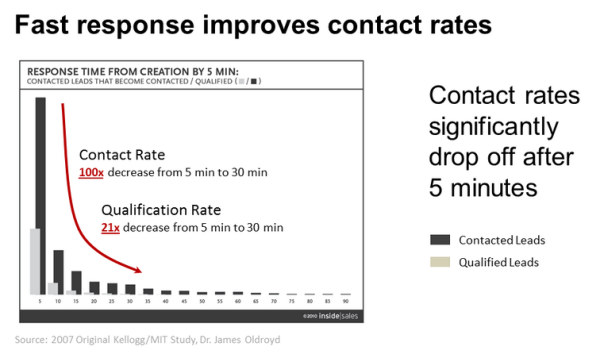 Now, you have options when it comes to doing this:
Do it yourself

: Not the best strategy, even if you have an administrative assistant in place. You might be able to do it with a small number of leads coming in, but it's impossible to respond within 5 minutes to a lead when you're in a listing appointment.
Hire a virtual ISA

: A better strategy for sure, but still not ideal. Virtual ISAs are great at doing Sales Development Representative (SDR) work, but often fall short in being able to convert a legitimate listing lead to a qualified appointment on the spot.
Hire your own ISA

: It's the best strategy for you, but you might not be in position to bring on a full-time employee with a salary at this time and still keep your business running along smoothly and consistently.
Hire a Speed of Response ISA

: There are companies out there who provide speed of response services to real estate agents. These organizations have highly-skilled phone salespeople who call leads back in 5 minutes (or less) to give you the best chance of contacting your leads and capturing the sales opportunity. The fees are often low, especially in relationship to the value these companies bring to the table.
No matter what option you choose, the key here is to be strong where your competition is not.
And for what it's worth, the majority of all salespeople in most marketplaces - in the real estate industry or not - could all do a better job getting to their leads faster.
So it presents a unique opportunity for you to gain some ground on your competition.
Most importantly, though, it's one of the best, easiest and least expensive ways for you to compete with the big teams in your marketplace to get your unfair share of the listings that are available.
It's a great strategy and as I like to say: "The strategist always wins."