Is Your Inside Sales Agent ( ISA ) Getting You Referrals?
It's no secret how valuable referrals are to your sales organization.
Referrals are easier to work with, represent a much lower cost of acquisition and in general provide for far more profitability over the near and long term.
In general, every agent should have a long-term referral generation strategy that they use to secure ongoing business from past clients and their sphere.

Included in that effort should be a contact campaign where you reach out to your database with emails, phone calls, voicemails and texts when appropriate.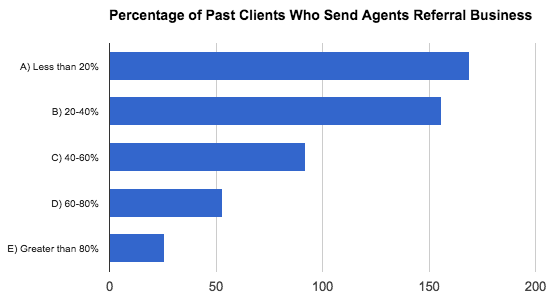 These referral generation activities - as well as others - can be impacted by the efforts of your Inside Sales Agent ( ISA ).
With a solid plan and some good direction, your ISA can definitely help you get referrals for your business.
It's all about the relationship
When you have a great relationship with someone, they're usually at the top of your mind. Or, at the very least when you think about them, you have positive thoughts come into your mind.
Your goal with your past clients and sphere is to have your name pop into their head - to have them think good things - when they are selling or when they hear that someone else is selling.
Part of a good strategy in accomplishing this is making regular phone calls to these folks in your database and using a strategy called progressive profiling along the way.
According to digital marketing agency, Smart Bug: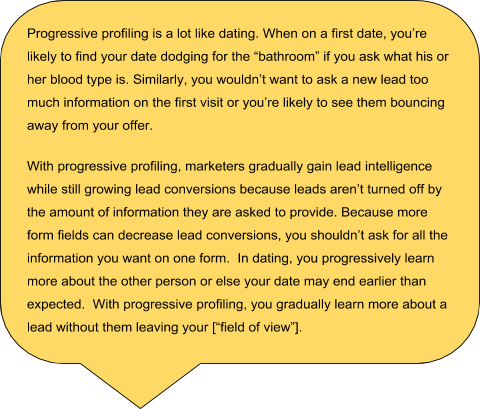 What's important in this process is that you bring up on subsequent calls something you learned on a prior call. For instance, if the person with whom you're speaking had a job interview the last time you spoke, then your ISA would check in and see how the interview went. Doing this is a key ingredient in building relationships via a solid progressive profiling strategy.

As part of this approach, your ISA should call the people with whom you're looking to maintain, and even strengthen, relationships at least once per quarter.
On these phone calls, your ISA can continually gather information and foster even stronger relationships.
While on the phone, from time to time, your ISA can - and should - ask for referral business when appropriate. However, because your ISA will be creating such amazing bonds with people, they will likely tell your ISA about friends, family members and business associates that are planning on buying and selling.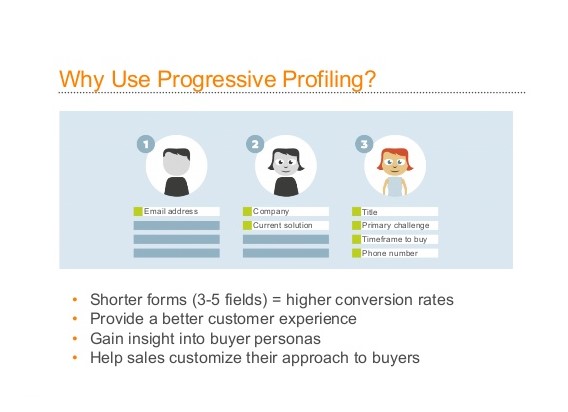 To enhance their regular calling efforts and build a stronger top-of-mind presence, your ISA should also send a short note thanking the person for their time and offering assistance with anything real estate related in the future.
In the note, your ISA should mention something from the call as a point of reference: "Good luck on your job interview" or "I hope your surgery goes well" or "Give my best to your daughter at her wedding". Always include something from the call to show you care and that you were listening.
Consistent, meaningful calls, are key if you want to get referral business from the people that know, like and trust you. In fact, the calls are the foundation of getting people to know, like and trust you to begin with.
You don't always need relationships
What's interesting, is that your ISA can still get you some referral business even if you don't have a solid relationship with the person.
If your ISA is circle prospecting on a consistent basis, they will often come across referral opportunities during their calling sessions.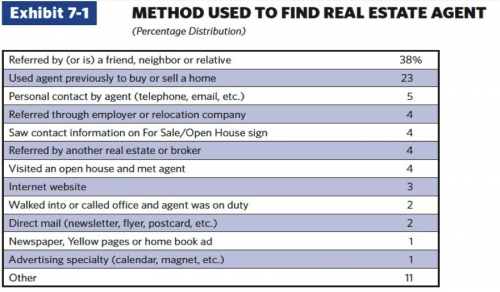 Our circle prospecting script specifically asks this question: "Who do you know that might be looking to sell their home in the next year or so?"
Not surprisingly, the seller will give them the name - and sometimes the number - of someone looking to sell in their neighborhood or otherwise.
The same thing happens when you have your ISA call around an open house or Just Listeds. There are lots of people who would love their best friend or a family member come live in their neighborhood or even next door and they're happy to tell you about those opportunities.
If your ISA is not circle prospecting, you are missing out on a golden opportunity to identify some great referral opportunities.
Consistency is what's important in the end.
I've referred to Robert Cialdini, professor of Marketing and Psychology as well as the author of Influence: The Psychology of Persuasion, in prior posts. Here's what he has to say about consistency: "Consistency is a principle that asserts that people want to be and to be seen as consistent with their existing commitments,... Those commitments can be things they've either said or done in the past, especially in public, that give them a position or a stand on some issue...
He also goes on to talk about "Detectives of influence". Detectives of influence are experts in seeking out the true priorities and values and commitments from prospects and clients. It's powerful information to have if you're going to build relationships with people in an effort to generate relationships down the road. "Once you understand what your business partners believe in or value", says Cialdini, "you can align your own business strategies to meet those values.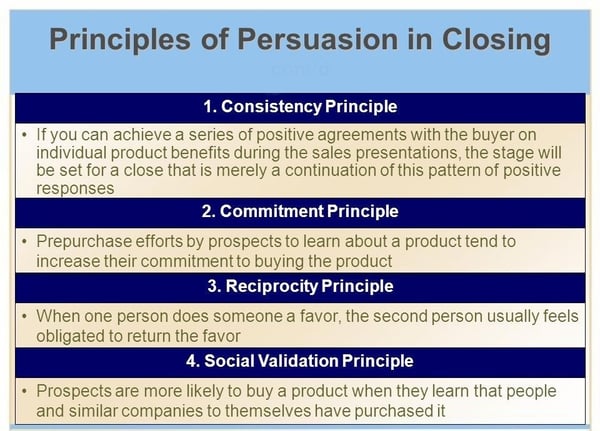 "You don't create a commitment inside people that they don't already have," Cialdini explains. "But you can look for commitments that they've already made, and then you can align your requests with that, so what you're offering them gives them precisely what they're looking for in a business partner."
If a prospect or past client values efficiency, for instance, show them how your service gets results cheaply and quickly. If your customer base wants high quality, show them how your product delivers greater customer satisfaction than your competitor's product. Find out what people value then be consistent in how you deliver it to them.
"You have to figure out," Cialdini says, "'What is this person already committed to? What is the character of this person's organization? What is the personality or belief system that is prominent for him or her?' When you've located these, you can then fashion a request or a recommendation that is certain to resonate with those things that person feels are important. Then everyone wins."
Your ISA can play a large part in gathering this information and then being consistent in follow up and delivering "the goods".
At the end of the day, it's up to you to make sure your business gets referrals.
Certainly, you need to do your part to strengthen relationships before, during and after the sale.
That said, your ISA can add a lot of value in getting more referral business if you give them the direction and systems they need to succeed.