How to Compensate Your Inside Sales Agent ( ISA )
Why your strategy should be more Warren Buffett and less Ebenezer Scrooge.
"You...have to have a compensation system that's satisfactory. At Berkshire Hathaway, we have no [single] system; we have different systems. They're very simple and we don't tend to revisit them very often. It's amazing how well it's worked." - Charlie Munger, Vice Chairman, Berkshire Hathaway

In order to retain top talent, you need to do more than throw a number at a potential employee.
To keep good people on board, you need a compensation model that provides depth and opportunity for your employees to earn a solid income for themselves. This holds especially true when it comes to hiring an Inside Sales Associate [ISA].
Your ISA is a highly-skilled, highly-trained salesperson who is as good as an outside sales associate...but excels at (and enjoys) selling and building relationships over the phone. In order to secure the right person for the job and keep them over the long term, you need to offer your ISA the ability to make a solid income for themselves.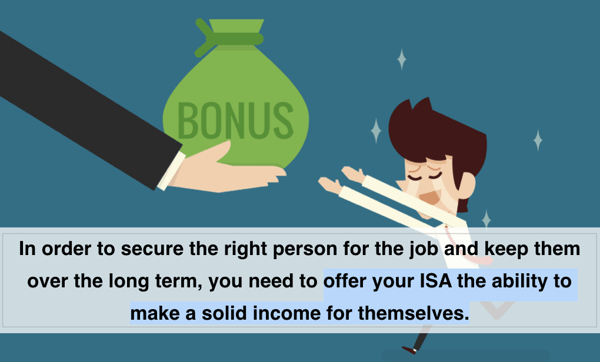 Ultimately, while there are times to be thrifty in your real estate businesses, there are times where being thrifty isn't a good choice; compensating your ISA is one of those times where it's better to be more Warren Buffett and less Ebenezer Scrooge.
Before we dive into how to properly compensate your ISA for results and retention, let's take a look at what makes up a bad compensation model. This is one of the most important topics in my book Inside Sales Predictability which you can get here for free.
You Must Avoid These Three ISA Compensation Mistakes
Commission only: Getting paid on a commission-only basis as a real estate agent makes sense because of the huge paydays when a home sells. There are few other industries that pay as handsomely as real estate for the sale of a single product.
Unfortunately, the paychecks for a commission-only ISA aren't as rewarding, making the risk a lot higher for the ISA to take a phone sales position. In addition to that, the ISA will need to be involved in a lot more sales to make great money doing their job.
Another big factor is the issue of momentum as it relates to the rewards. A good ISA is going to make 300 to 500 dials and talk to anywhere from 15 to 40 people per day.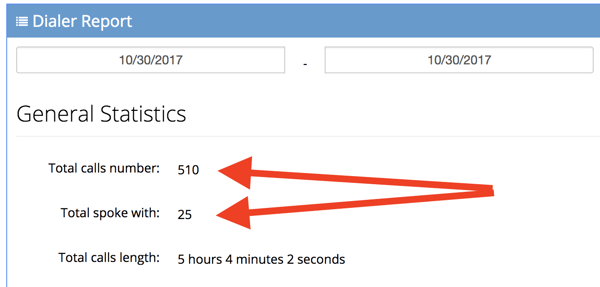 To say the least, it's a grind. And, with the longer time frames between smaller paychecks, it's hard for good ISAs to hang on for an extended period of time.
It's going to take most people who do this job 90 to 120 days to build a pipeline of opportunities before they start making solid income. Until the, they'll need a steady wage to take care of their basic needs.
The two big dangers you run with this type of compensation plan are:
1. The ISA and gets desperate for money until the big checks start to roll in. This desperation leads to them setting unqualified appointments because they're tossing anything they can "against the wall" to see if it will stick so they can get paid.
2.The ISA takes a flyer thinking they can outlast the gap in income until the big checks start to roll in. Unfortunately, they have too much "month at the end of the money" and need to get another job or leave your company altogether. (Hint: this scenario will cost you about $18,000 if it happens).
Commission only is a tough, tough way to pay your ISA in an effort to get good, long-term results.
Underpaying your ISA: Undervaluing and underpaying your ISA is will ultimately be the kiss of death for anyone who takes that position. ISAs who don't feel that they are properly compensated from a salary and commission standpoint cannot be easily retained for their services.
Smart agents understand that the sales process doesn't start at the kitchen table, it starts on the phone. It doesn't matter how nice your clothes are, how good your car looks or how strong your listing presentation is; if you can't set an appointment with someone over the phone, none of those things will matter.
Period, end of discussion.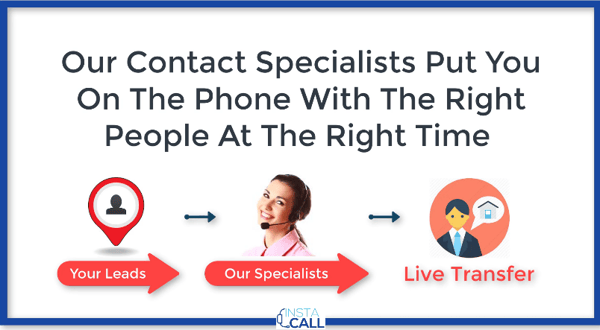 Knowing this, it stands to reason that you must have a proficient ISA in place who understands how to build relationships and set appointments with consistency and efficacy. Unfortunately for those with a tight grip on their wallets, this means you need to compensate someone properly if you want good results.
Having seen the benefits of having a good ISA, we, like most agents with strong ISAs, would shell out triple what they are currently paying their ISAs to keep them in their current position.
Paying your ISA to do more than one job: Sometimes, agents like to dip their toe into the ISA "pool" either out of fear that there's not enough for the ISA to do or because they don't know what it takes to implement an ISA successfully in their business.
So, rather than putting the ISA into position to succeed and creating a competitive compensation plan centered on only inside sales activities, these agents have the ISA sell houses, perform closing and listing management duties or act as part-time administrative assistants.
The killers that occur from this decision are threefold:



To get optimal results, you need your ISA to be hyper-focused on doing what they do best and only what they do best: making calls, building relationships and setting appointments.
Now, that's what is shouldn't look like...here's what it should look like.
Thinking of Hiring an ISA but don't know what to pay them? Click Here to Schedule a FREE ISA Compensation Consultation.
Nailing the Strategy of Properly Compensating Your ISA
By definition a compensation model is a methodology of paying an employee that takes into consideration salary, bonuses, and incentives while helping you accomplish two things: provide your employee with a seat at the table that has significant upside, without leaving you on the hook for paying everything out of pocket, up front, to make it happen.
With a strong compensation model, you can limit your exposure on salary when you hire an ISA that under performs. At the same time, it's one main pillar of the overall strategy you need to retain the right ISA and reward him/her with serious money for a job well done.
The national average OTE for an ISA hovers somewhere between $55K and $65K, with a portion of the compensation coming from salary and the remainder coming from bonuses or commission on homes sold. The salaries and incentives can and will vary based upon where your market is. To get the number dialed in properly for your area, it would be beneficial for you to check www.salary.com.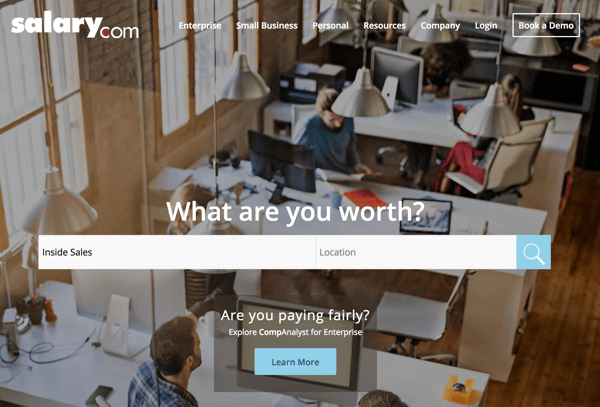 The Power and Danger of Incentives
Here's another gem on compensation from Charlie Munger: "Perhaps the most important rule in management is to get the incentives right."
Your compensation model will need to have incentives in order to attract and retain a world-beater for an ISA. That said, providing incentives to your employees—especially your ISAs and OSAs—can be a double-edged sword. Yes, a good incentive can get salespeople to move mountains, but it can also be abused if your salespeople don't use it properly to help you build your business to be the most profitable and efficient it can be.
Charlie Munger believes that people respond most willingly to what they see as their incentive or disincentive. Therein, he speaks of "human misjudgment" or more specifically, he wonders why we do what we do, and more importantly, why are we open to doing certain things while we abstain from doing others?
The answer has a carrot-and-a-stick flavor to it, but the philosophy is not that cut and dry. In situations where we need to come up with an appropriate incentive, Munger suggests we always ask: "What is someone getting out of this?" Asking this question helps us align our incentives with what will motivate our employees the most.

The Bottom Line on Compensation
Being able to properly compensate an ISA starts with making the right hire. When you bring on the best candidate for the position - someone who has the skills, internal makeup and willingness to do the job well - paying that person properly and competitively is a no brainer.
It's a no brainer because you put yourself in great position to earn the 5X ROI you want on your investment when you put the right ISA in position to succeed.
Make the decision to pay the right person the right compensation when you're ready to hire an ISA.