5 Strategies to Double Your Referral Business
Some agents love working with referrals. Their business thrives on it and they try to turn every home sale into a referral opportunity.
Other agents have a mental block when it comes to asking for, and working with, referrals.
For some reason, they can't seem to get their head around asking people that already know, like and trust them for a business referral.
No matter what side you're on, referrals represent the lowest cost, highest return on investment opportunity in every industry…especially real estate.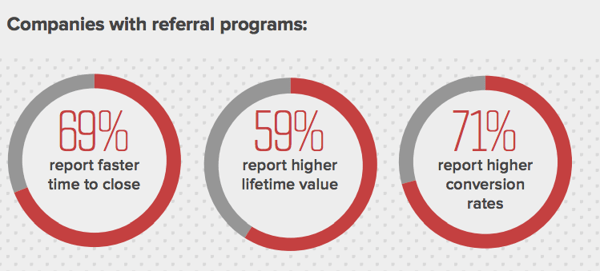 In fact, there's no better way to grow your business as long as your approach to generating referral business is systematic in nature.
With the proper programs and systems in place, you can even double your referral business in way less time than you would think was imaginable.
Here's a look at some of the best strategies you can implement to make that happen:
1. It's an introduction, not a referral. Many of the people in your sphere and book of business may not understand what you mean by "referral". They may think you're looking for a reference or even just the name and number of a future prospect.
As well, they may believe you're looking for them to do the selling for you and send you a ready, willing and able sales opportunity.
Ideally, you're looking for a formal introduction to potential real estate prospects so you can do your job to the best of your ability.
Start asking the people you know to introduce you to the people in their lives that you may be able to help with buying and/or selling a home.
2. Ask for referrals. I'm not sure what stops agents from asking for referrals. Is it fear? Is it a self-esteem issue? Is it self-worth issue? Is it a combination of all of these or is it something else.
I guess only the agent themselves know the real answer.
What I do know, however, is that if you simply ask, you'll get way more referrals than if you don't.
As long as your relationship with the person is in good shape, there's really no bad time to ask for a referral.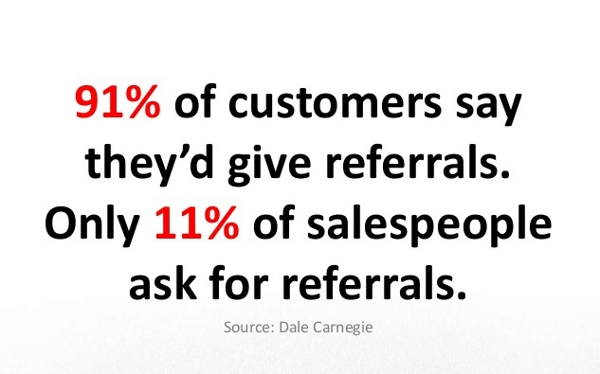 Some of the better times to ask are when people first hire you to help them, when their property goes under agreement and even at the closing.
If you're one of those agents who have trouble asking, spend some time finding out why you do and then work on whatever part of you that needs improvement so you don't miss out on the benefit of working with more referrals.
3. Leave No Stone Unturned. When it comes to referrals, this is extremely important. Don't limit yourself to just one segment of your database when you ask for introductions. Your existing clients are a great place to look for them, but they're not the only one.
You should also be looking at your past customers, vendors, former and present colleagues, people to whom you give your business, friends, family members, social acquaintances, even friends of friends -- everyone represents a legitimate opportunity.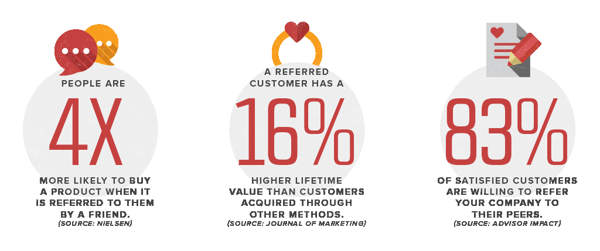 The larger the group of people you include in your effort to get introductions, the more introductions you'll get, plain and simple.
As with all lead generation strategies, generating referrals is a numbers game.
4. Make a consistent effort. Consistent effort doesn't produce consistent results but it will produce success.
As part of making a consistent effort to get referral business, ask for one introduction per day.
At first blush, this might sound like a lot of work; however, how long does it really take to get one person on the phone - or catch up with them in person - to ask for a one introduction?
You should be able to get this done in about 15 minutes, so make it a huge priority each day, every day you work in your business.
If you only worked Monday through Friday, that would give you about 250 days per year to ask for an introduction. Imagine how many ideal prospects you could be introduced to by asking for 250 introduction requests per year.
5. Put your process in the calendar. You must schedule the activities in which you're going to engage to bring on more referral business.
That's the best way to ensure that you will 1) get them done and 2) set aside the time, energy and money to make them happen.
Your annual plan should include:
Quarterly phone call or cup of coffee
Quarterly handwritten note/thank you note
Two client events per year
Special events for top clients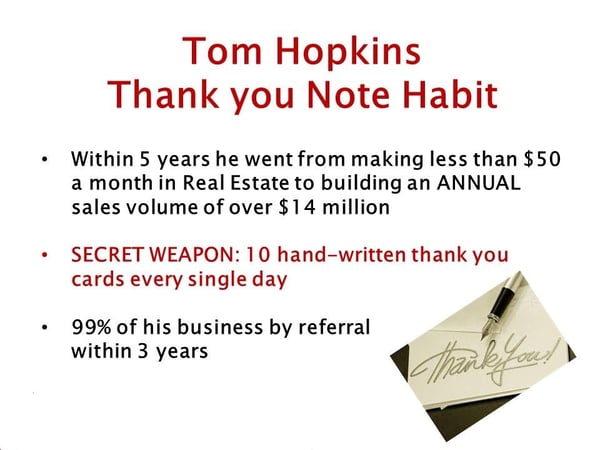 The more you contact the people in your network and build mindshare with them, the more they will want to introduce you to the people they know who will be buying or selling a home in the near future.
Make sure you take the time to lay out your strategy, calendar it and then implement it with militant obedience.
Getting referral business makes business easier and more profitable. There's absolutely no question about it.
If you take the time to work on the things necessary to get more referrals, you will undoubtedly get more of them.